Scrap Your Car In Southend & Get The Best Price
Need to get a quick buck for that unwanted vehicle sitting lonely your driveway? Looking for a trusted team to help you remove your car?
Call 07377 706 620 or fill out the form below for a quote
Our trusted team is just what you need. We are well established and can collect your vehicle from Leigh-on-sea or Southend sea front right away. We help residents of Southend all days of the week collecting day and night. Our collection service is one of a kind. We are straight up with the procedure and help every step of the way. Anyway lets stop wasting your time and help you clear your drive and get paid too.
We truly turn trash into cash. We get offered cars in many different states from cars begging to be picked up from the side of the road to cars buried in dust. The bottom line is we collect whatever the state or location. So sell your scrap car to us today and we will return the favour and get the best service and price for you. 
The Procedure To Scrapping A Car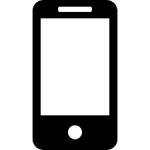 Contacting & Quotation
Give us a call directly and we will give you the highest possible price. Or fill out a quote form with all valid information about your vehicle.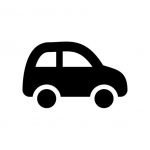 Collection & Paperwork
One of our team comes to your location in Southend with a car transporter. They will then sort the necessary paperwork out to legally dispose of your car.
Cash Payment
Finally our driver will give you the cash offer quoted when contacting us. They will be on their way with your vehicle.
How Much Will I Get Paid For My Scrap Car?
Its depends – Our team will always be down to earth with a great deal that will blow you away compared to competition. There are many technical factors to how many dollar bills you will get when our driver collects your car. Firstly the scrap metal value, throughout the course of seasonality and the depend for scrap metal. It tends to go up and down. Say £50 per ton to £100 per ton you get what mean right?. Secondly the car model & make, the weight matters to any authorised treatment facility the higher the car the more money it produces. For example a Ford Focus is on average 1.5 tonnes so it would rake in about £100 in money. Whereas a heaver vehicle like a Chrysler which is more like 2 tonnes plus would get a higher price.
What Documents Do I Need?
There is not many documents I'm sure that a relief. The document we expect for you to have are: V5C Logbook other documents like service history and latest MOT certificate would be greatly apricated. 
How Do I Scrap My Van In The Southend Area?
Your in luck as we specialize the removal of anything on 4 wheels including vans of any size. Just give us a call and we can arrange a quote and collection date.
Get in touch with our team today.
Call – 07377 706 620
Email – ian@scrapyourcaressex.com
Or fill out a form below.