Get A Free Quote Today! Call Now: 07377 706 620 Or Fill Out A Form
Scrapping A Car In Brentwood?
Our service is the leading in scrap and salvage located across Brentwood and surrounding areas ,meaning that you can get the best price for your rust bucket. You wont have to worry as we collect your scrap car free of charge, no hidden fees involved.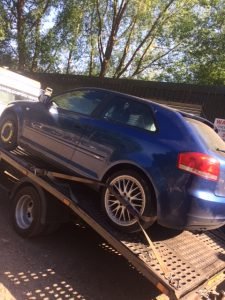 At Scrap Your Car Essex , We have been scrapping cars across Essex since 1990, so you can relax as we are very well trained in the disposal of your scrap car in Brentwood and elsewhere in Essex. We provide a hassle free service to our customers.
So if your car is reaching the end of its life or it may have one of the following problems: Mot Failure, Engine Broken or Unsafe to drive you should consider getting rid of your old derelict car with us. 
Our Car Collection service is licensed and delivered professionally to all people we collect from, allowing you to dispose of your scrap car with a complete peace of mind; we are also a registered with the environmental agency and recycle every possible car part to ensure scrapping your old car does not damage the environment. 
Simple Steps To Scrapping Your Car
Step 1 : Getting a Quote is as simple as a quick call or email providing: what car it is and where your are located(07377 706 620 –ian@scrapyourcaressex.com) or if you prefer fill out a form and we will get back to you within in a hour. 
Call Now For Free No Obligation Quote: 07377 706 620
Step 2 : Arranging a collection with us is easy, over the phone we will arrange a time and date then we can get one of our local drivers to collect your car and give your top money for your car. On Collection we offer cash. 
Step 3: Then Your Car is Recycled, If your car is still in a roadworthy condition we'll try and find a buyer for it. If the car's unsuitable to be reused, we'll remove any car parts that we can reuse and sell those on. We'll then recycle the rest of the car in an authorised treatment facility so we can get money for the scrap metal or we scrap the car complete.
HOW DO i scrap my car in Brentwood?
You can scrap your car right now either fill a form out or call us and we can give you a quote over the phone.
does my scrap car damage the environment?
As a environmentally friendly scrap car collection service we take every part of a car that is possible to be recycled. This makes sure our planet is kept safe.