Get A Quote For Your Classic Car. Simply fill out the form below or call us.
Sell My Classic Car Today
Need a easy and hassle free way to get rid of an classic car? , Without the hassle of people messing you about and wasting your time. Well if you sell your classic car to us. We will offer you the right money and not mess you around like other buyers would. We are one of top buyers of classic car and vintage cars. We are very interested in classic vehicles and will give you a strong quote for your car.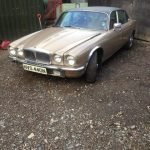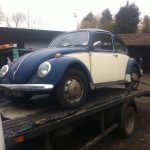 How To Sell Your Classic Car To Us?
You may be thinking well this looks complicated so we have listed below some the simple steps to selling your classic car to us.
Step 1: Contacting Us. There are plenty of ways to do this. Fill out a form with name, registration, phone number and postcode and we will get back to within the hour via a phone call to you. You can directly call us by (07377 706 620) and we can discuss a price over the phone. Lastly you can email us (Ian@scrapyourcaressex.com) and we will contact through email.
Step 2. Quote. We offer top prices for classics and vintage cars. If your happy with price we can set and date and time for collection.
Step 3: Collection. A driver will come and collect your classic car from you.
Step 4: Getting Paid. We offer cash on collection but bank transfer is accepted with bigger payments.
Why Sell Your Classic Car To Us?
We buy any classic car from you. Any make and model, we buy.
Some companies may like to charge to collect you car out of their local area. We do not simply charge this fee. 
Top Prices Paid For All Classics
We will offer a strong price and not mess you about.
We have been in the industry for a very long time so we know what we are doing unlike younger companies that may not be experienced.
We will be simple and straightforward with you. 
We can collect your classic car in the same day as calling. Disclaimer – If after closing hours this does not apply
Where Can I Sell My Classic Car?
Right Here!, You can sell your classic car to us today. Just contact us and we can offer you a price.
How Long Does It Take To Sell My Classic Car?
Same collection if within opening hours otherwise the next day. 
What Areas Do You Collect From?
We collect classic cars throughout London and Essex: 
Here are some the mains areas we collect vintage, old cars from:
Brentwood, Romford, Chelmsford, Basildon , Southend
Some Classic Cars We Have Collected: