Need To Scrap Your Car? Call 07377 706 620 Or Fill Out A Form
Do you have a old car sitting on your drive or filling up with dust on your drive. It may be time to say goodbye to end of life car. If your looking for scrap car collection service then we can help!. We are a well established scrap car company who collects scrap vehicles across London and Essex. So where ever you are in Romford or Bexley, we can have a driver collect your motor of your hands within the hour. 
Here are some of the most commons reasons for saying goodbye to your scrap car. 
1. Your car has seen better days and is ready for the scrap heap. The car may have high mileage or be unreliable. 
2. The car is too expensive to repair. The car may have failed an MOT and need extensive work done to it, Plus a huge bill to get that work done. 
3. Get some quick cash for your scrap car. If you scrap your car with us we will give the top money and pay in cash. Clear that damaged, old or unsafe car of your drive and get payed for it.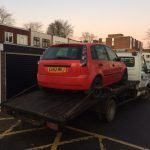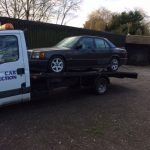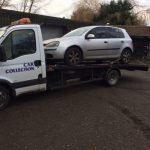 We Collect ANY Make & Model Of Car
We collect regardless of make and models, so if your have a old Bentley or a car taking up garage space get in touch with us. We are open 7 days a week. Here are some of the popular makes that we collect for scrap: