Scrap My Honda – Call Or Submit A Form For Quotation
We collect and scrap Hondas in Essex & London for the best price possible. Whether your looking for a quick sale or getting some extra cash, Scrap Your Car Essex can help! 
Our team provide themselves on offering a top quality service to all customers. We offer a fast pick-up service on the same day as contacting and help you through the process, so your life is made hassle free throughout the scrapping process. Its a win-win. 
Scrap Your Honda Car In Essex
The process is very simple and straight forward.
Firstly you need to get a phone via calling us or filling out a form located at top of page. When filling out a form, you will receive a call back with a quote within the hour of when you filled it in.
Accepting the quote, and collection – once we have offered you a quote for your scrap Honda. If your happy with the quote we have offered you then we can proceed to arranging collection. over the phone the time and date can be arranged and then one of our local drivers will come and collect your Honda.
Scrapped, Broken for parts or sold – We can scrap the car and get money from metal weight. But, with certain models of Hondas e.g. sport etc. The parts may be in higher demand so they may be stripped of parts and sold online. If the car is in a good condition then we may and try and find a buyer for it. 
Why Scrapping Your Honda May Be Right
Personal Circumstances 
Accident Damage
Broken down
Expensive running costs
Junk
End Of Life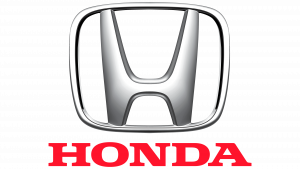 Why Choose Scrap Your Car Essex?
Unbeatable Prices Paid
Free Collection 
Cash Paid On Collection
Many Years Of Experience
Hassle Free Service
Environmentally Friendly
FAQS Asked When Scrapping A Vehicle
Does my car need to run for collection?
It does not matter if your vehicle does not work, we will still it from you. We are buyers of all cars in any condition. 
Can I remove parts from my car before it gets collected?
You can but the overall scrap value valuation will be dramatically lower as cars are bought off being "complete" Once parts are removed the car becomes "not complete" which is not as desirable to us.  
Why should i scrap my car?
Scrapping a car can benefit you in many ways. 1. You gain cash for your car that can be used to buy another car. 2. No longer space taken up by the car.