Get A Free Scrap Car Quote Today! Call Now: 07377 706 620
ScrapYourCarEssex specializes in the collection , removal and disposal of scrap cars. We Cover All Of Essex And London with many drivers ready to collect scrap cars. We are one of the biggest London & Essex scrap car company. Your in good hands with us.
Call Now: 07377 706 620 For A Free Quote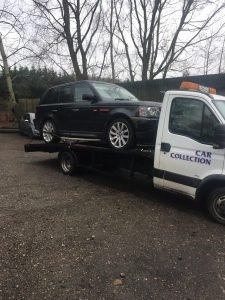 we can scrap your car for the best price in Essex and surrounding areas.We pay cash in your hand. It my seem daunting scrapping a car but it is pretty simple and straight forward process. Whether your car has failed its MOT, Involved in a crash or at the end of its life.Scrapping your car provides a great option so you can use that money towards a new car.
Reason To Scrap Your Car?
Mot Failure
Engine Broken
Lost The Keys
Gearbox Failure
Crash Damage
End Of Life
These are a few reasons why it may be time to say goodbye to your scrap car.
It can seem very hard thing to do but we have put together the 3 simple steps to scrapping your easily and legally and for the best price possible. Step 1 : Getting a Quote its simple just give a call 07377 706 620 or email us on our contact us page 
Step 2 : Arranging Collection. One of our local collection partners will come along to pick your scrap car at a time and date agreed with you. We also do free collection with your scrap car. We will make sure that all the legal stuff is dealt with so it is all legal. 
Step 3: Your Car is Recycled If your car's still in a roadworthy condition, we'll try and find a buyer for it. If the car's unsuitable to be reused, we'll remove any car parts that we can reuse and sell those on. We'll then recycle the rest of the car in an authorised treatment facility so we can get money for the scrap metal or we scrap the cars fully complete
Whatever the condition we can collect it 
We pay the best price. Also Cash Paid on collection.
There is no hidden we do free collection same day as phone call