Get A Scrap Vehicle Quote Now |  Call 07377 706 620 Or Fill Out A Form 
If your mini that on its last legs then it may be time to say goodbye via scrapping with the help of us. We'll make the process hassle free from start to finish. Paperwork sorted by our driver, payment guaranteed & fast collection time. 
Experienced, highly trained company offering scrap vehicle collection services day and night to all home owners 7 days a week. To book a scrap car collection through us, please fill out a form with the correct details or call our offices on 07377 706 620. 
Scrap Mini Cars Wanted For Cash
The process is very simple and straight forward.
1- Contact us and get a free no obligation regarding your scrap vehicle. We offer you a top price.
2- If your happy with price quoted, then collection can be sorted.
3 – Our driver collects your vehicle and pays you the amount agreed on phone.
Mot failures
Insurance write-offs 
Non Runners
Salvage 
Part-exchange
Damaged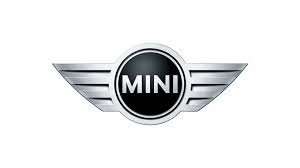 Mini Countryman
Mini Clubman
Mini Convertible
Mini Cooper S
Mini John Cooper Works 
Mini Countryman Hybrid
What is a ELV?
ELVs are End of Life Vehicles. The term ELV refers to vehicles that are no longer able to be used or repaired economically, and therefore has reached the end of its life.
How does arranging collection for my vehicle work?
Once we have agreed a price over the phone, we will arrange a date & time that your happy with. On day of collection, we will confirm that collection is still happening. Then, driver will come and collect at time agreed on. 
Can I still scrap my vehicle if I have no keys?
Yes you certainly can. Our drivers are equipped to collect vehicles that have no wheels.