Get A Scrap Car Quote Now |  Call 07377 706 620 Or Fill Out A Form 
Getting rid of a Chevrolet? Are you looking for a hassle-free and fast disposal service? Look no further! Our company is one of the largest collectors of scrap vehicles in London and Essex. Due to our experience in the market, you can scrap your Chevrolet quickly & hassle free. A large number of customers recommend us and we scrap many vehicles on a daily basis, mostly Chevrolet's. Contact us to get started. We can be reached at 07377 706 620 or by filling out this form with Name, Phone Number, Email, Registration and Postcode.
How The Process Of Scrapping A Chevrolet Works
The process is very simple and straight forward.
Firstly you need to get a phone via calling us or filling out a form located at top of page. When filling out a form, you will receive a call back with a quote within the hour of when you filled it in.
Accepting the quote, and collection – once we have offered you a quote for your scrap Chevrolet. If your happy with the quote we have offered you then we can proceed to arranging collection. over the phone the time and date can be arranged and then one of our local driver will come and collect your car.
Scrapped, Broken for parts or sold – We can scrap the car and weight it in on metal weight. With certain models of Chevrolet e.g. sport etc. The parts may be in higher demand soo they may be stripped of parts and sold online. If the car is in a good condition then we may and try and find a buyer for it. 
Reasons Why You May Get Rid Of A Chevrolet:
Personal Circumstances e.g. Finance
Accident Damage
Broken down
Expensive running costs
Unwanted
End Of Life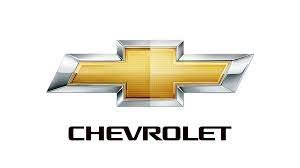 Top Prices Paid
Free Collection Included
Cash Paid On Collection
Many Years Of Experience
Hassle Free Service
Environmentally Friendly
Any Chevrolet's Bought For Cash
All Models Collected:
Chevrolet Avalanche 
Chevrolet Aveo 
Chevrolet Camaro 
Chevrolet Captiva 
Chevrolet Cobalt 
Chevrolet Colorado 
Chevrolet Colorado Extended Cab 
Chevrolet Colorado Regular Cab 
Chevrolet Corvette C06 Coupe 
Chevrolet Corvette Convertible 
Chevrolet Corvette Coupe 
Chevrolet Corvette Grand Sport 
Chevrolet Express Cargo Van