Scrap a 4X4 for cash | Call Today or Submit a Form
Your 4×4 vehicle may be coming into retirement and may need scrapping. Our collection company provides scrap 4×4 collection services to resident across the country. Call us office today for a free instant quote or fill out a contact us form and we will get back to you within the hour.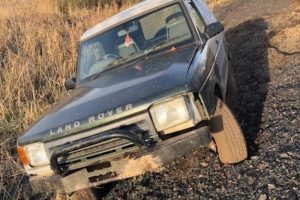 All scrap 4×4's have to be processed at an Authorised treatment facility (ATF) in the UK. This is done to ensure standards are meet when scrapping a 4×4. Our company are connected to the relative yards to ensure the process is handled in the correct way. 
When your 4×4 enters an ATF yard. It will be stripped of few things. Firstly, the yard will depollute the vehicle. To remove any hazardous products that are in the 4×4. This material includes oils, fuel, battery acid, coolants, anti-freeze, and refrigerants. All these can cause harm to the environment if not removed. 
It is only once the depollution stage is complete that the cars parts can be removed. This will include items like Battery, Catalytic converter & Wheels. Once this is done the shell will be crushed and sold for the scrap metal value.
How Much Will Your Company Pay For My 4x4?
The price we will pay upon collection is totally dependent on the make, model & condition of the 4×4. Generally older cars we will pay you less for than newer ones with more value. Regardless, you will always get a good price using our services. After all we are one of the best buyers of end-of-life 4x4s.
Our phone lines are open 7 days a week, so give us a ring on our telephone number and one of our staff will help you. Instead, you can submit a contact form with all your details, and we will give you a ring back with a price valuation.