Get A Free Quote Today! Call Now: 07377 706 620
Have a car you need to scrap in chelmsford area? We buy all scrap cars in any condition 
Thats Right , If Your Looking To scrap your car in Chelmsford ,our service has got your back because we cover scrap across chelmsford and surrounding areas.
All Our services are professional and carried out legally, we also guarantee that our service has no hidden fees when selling a scrap a car.Your In good hands scrapping your car with ScrapYourCarEssex.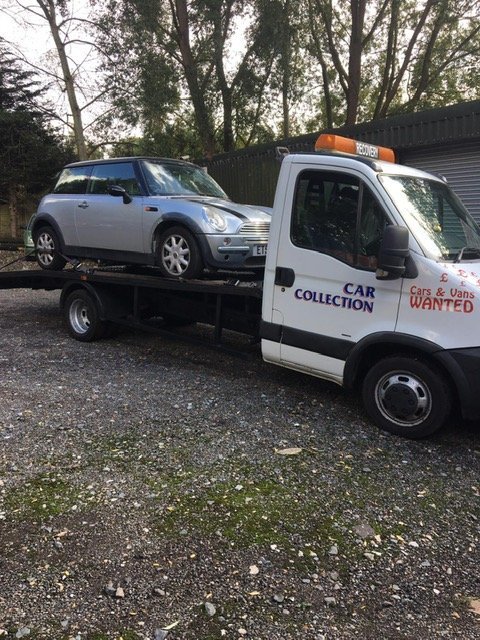 The 3 Simple Steps to scrapping your car in Chelmsford
Step 1 : Getting a Quote is as simple is a quick call or email providing the what car it is and where your are located(07377 706 620 – scrapyourcaressex@hotmail.com)
Step 2 : Arranging a collection with us is easy,over the phone we will arrange a time and date then we can get one of our local drivers to collect your car and give your top money for your car. On Collection our service offers cash.
Step 3: Then Your Car is Recycled If your car's still in a roadworthy condition, we'll try and find a buyer for it. If the car's unsuitable to be reused, we'll remove any car parts that we can reuse and sell those on. We'll then recycle the rest of the car in an authorised treatment facility so we can get money for the scrap metal or we scrap the cars fully complete
We specialises in the collection and disposal of unwanted Old car / vans / campers and salvage. Fully licensed and legal removal of unwanted vehicles or scrap. All paperwork filled in and returned to DVLA. All vehicles collected on a transporter / low loader, so why not Sell your car. We are based in Chelmsford.
We offer a fast removal car service and generally have agents all around Chelmsford, as soon as you place an old car on the system the information is sent to the local agent in your area. We buy old and Unwanted cars for cash.We Have 30 years of experience scrapping so you can trust us to make you scrapping your car simple as possible and hassle free.
We are well equipped to provide salvage, vehicle removal, old car clearance, and car removal services (late model car salvage bought), insurance write off, car recycling. For More Info visit About Us Page.
Does scrapping my car damage the enviroment?
As a environmentally friendly scrap car collection service we take every part of a car that is possible to be recycled making sure our planet is kept safe.
WHAT IF MY CAR HAS No KEYS?
We will still collect your scrap car but just for a lower price as if the handbrakes stuck on. It Makes it time consuming to move the car and also if want to resell car we will need  to get keys made which costs money. For Further Information on scrapping my car without keys please visit our blog.