Get A Scrap Car Quote! | Call Now: 07377 706 620 or Fill Out A Form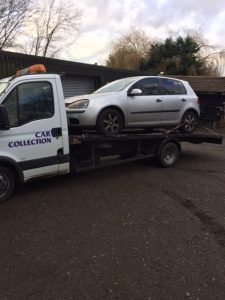 Scrapping A Car In Ilford
Have you got an old car on your drive or a car that has seen better days and live in Ilford? We can help!
ScrapYourCarEssex offers scrap car collection services in Ilford and surrounding areas. We operate professionally to ensure that you are satisfied by our service and have found us easy to use.
Call: 07377 706 620 for a free no obligation quote today!
How Do I Scrap My Car In Ilford?
Well here at ScrapYourCarEssex , we will do must of the work and you will be required for a few things but nothing that complicated. Here is a overview of the main process that happens when we collect your scrap car in Ilford area.
Firstly, Getting in touch. There are plenty of ways to get in contact with us. The easiest is by phone as your likely to get the quickest response from us , But filling out a form and emailing us will work perfectly fine as well. These may take slightly longer to get a response back. Usually within one hour.
Secondly, Arranging Collection. Once you get in touch we will give you a quote and if your happy with the price quoted. Then we will arrange a time and date for your scrap car to be collected. We will work around what time suits you.
Lastly, Once your car is collected and taken back to our yard in Ilford then we have a few options with what we do with it. One of our options is to break the car for parts. Another way is scrapping the car fully complete at a authorised treatment facility. Finally the car could be sold on if we can find the right buyer for it.
There are so many companies in the industry and so many choices of companies to scrap your car with. Here are some reason to scrap a car with us 
Cash Paid On Collection 
No Hidden Fees
Best Prices Paid 
Free Collection 
How Much Will I Get For Scrap My Car In Ilford?
Well your never going to get a bad price with us, but here is a some of the things we look at to estimate a price for scrap car.
1. Does the car have keys or not this is big factor as we will need to bring the right lorry for the job especially if say the handbrake is stuck on. Having no keys also limits our options of what we do with the car after.
2. Documents: V5 – this matters as if there lost , we will need to request for new documents this takes time and money and to do.
3. Fully Complete – If the car has been broken or has missing parts we may consider our offer less for your scrap car.
What Documentation Do I Need?
You will need V5 document in hand when we collect your scrap car from Ilford. Please tell us over the phone if its missing or you do not have it. 
How Long Will It Take To Scrap My Car ?
As we are nearby to Ilford we can collect same day as calling or filling out a form
"Remember we are just a phone call away!
Call Today At: 07377 706 620 for a quote
Email At: ian@scrapyourcaressex.com
Or Fill out a form and get a reply within an hour